baSnake (ZX Spectrum & ZX Spectrum Next)
baSnake is my entry to the ZX Spectrum BASIC Jam. It is a Snake/Nibbles-like game for the ZX Spectrum computer, written in 100% Sinclair BASIC.

Giude the snake through the garden, eating apples that fall from the tree, before they rot. Avoid the walls and the mongoose!
A ZX Spectrum Next specific version with enhanced features and full BASIC listing explained line by line is available!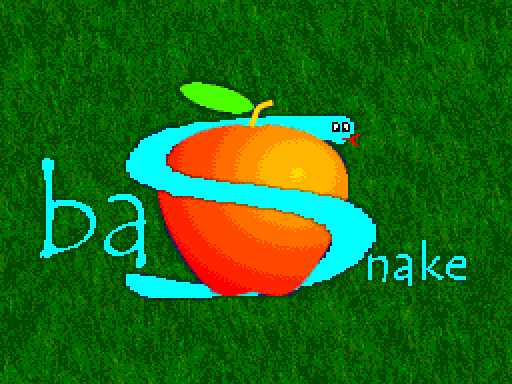 I enjoyed writing the game and hope you'll enjoy playing it!

| | |
| --- | --- |
| Status | Released |
| Platforms | Windows, macOS, Linux, HTML5 |
| Author | marco's retrobits |
| Genre | Action |
| Tags | 8-Bit, basic, sinclair, snake, spectrum, zx, ZX Spectrum, zxspectrumbasicjam, zx-spectrum-next |
Download
Install instructions
All released baSnake versions are provided:
baSnake.zip - ZX Spectrum Next: the latest version, specifically coded for the ZX Spectrum Next. It will not work on other Spectrum models;
baSnakeNXT.tap - baSnake turbo for Spectrum Next: the original version with some enhancements and turbo mode. Works with the ZX Spectrum Next and on the original ZX Spectrum, but on the latter, turbo mode change will have no effects;
baSnake.tap - ZX Spectrum: the original version. Should work on all ZX Spectrum models.
The .tap files are intended for use with ZX Spectrum emulators or ZX Spectrums (or clones) equipped with devices such as DivMMC; you can also play them to a real ZX Spectrum through the MIC port using tools like PlayTZX or WinTZX.
The baSnake.zip - ZX Spectrum Next archive, containing the ZX Spectrum Next specific version, must be unzipped to your SD card and loaded as described in the included documentation.