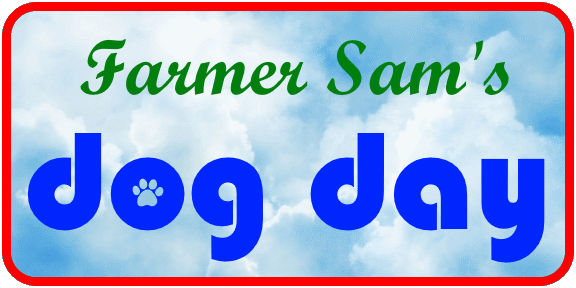 Farmer Sam's Dog Day (ZX Spectrum Next)
Farmer Sam's Dog Day 1.1 update with new cool features!
---
The first big juicy update for Farmer Sam's Dog Day has just been released: the new version (1.1) contains some enhancements and two completely new features!
First, you can now design and create your own levels with the brand new Farmer Sam's Dog Day Level Painter web application, export them to your SD card and play them on your ZX Spectrum Next!
The following video introduces Level Painter and shows how to create a new screen from scratch:


Second, I must admit that some Farmer Sam's Dog Day levels are quite hard and the game experience could be a bit frustrating for either the casual gamers, or people with just too little time to play. So, as suggested by an enthusiastic user, I introduced checkpoint mode, which automatically saves your progress every 5th completed screen, so you don't have to restart a new game from the beginning every time you run out of lives. Checkpoint mode is available for both standard levels and levels created with Level Painter; however, the highest scores can only be achieved without using checkpoints!
Thanks for your feedback and suggestions, Wintermute!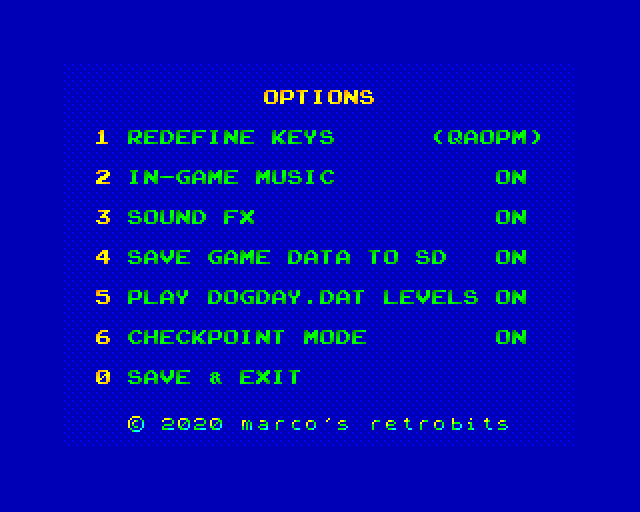 The updated options screen, allowing to enable the new game features
So, hurry up, those hay bales are still bouncing all around!

Files
Version 1.1.0
May 29, 2020
Version 1.1.0
May 29, 2020
Get Farmer Sam's Dog Day (ZX Spectrum Next)