Fishie - Keep the sea plastic free! (ZX Spectrum)
BASIC 10Liner Contest Results: Fishie ranked 7th!
---
The results of the 11th edition of the BASIC 10Liner Contest were published last Saturday and I'm happy to announce that Fishie ranked 7th out of 38 entries in the PUR-80 category!
Here are the full result charts, with my entries highlighted (thanks Philsan for the original image):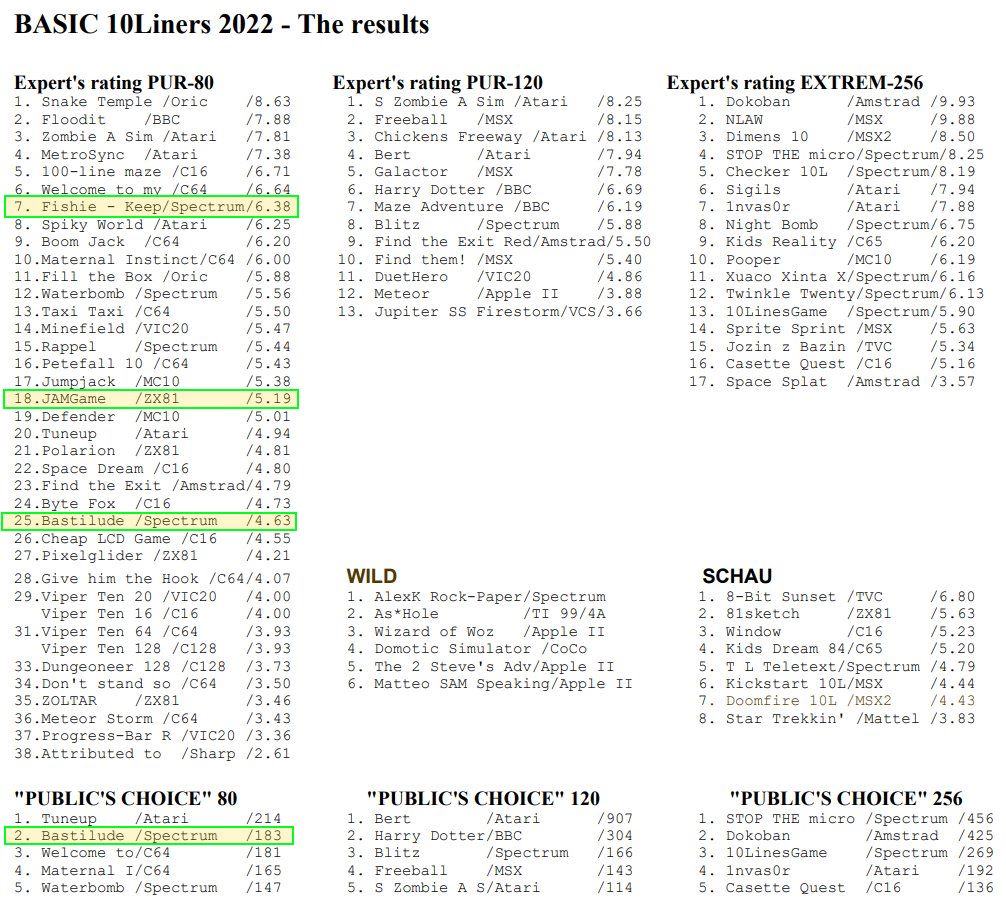 BASIC 10Liner Contest 2022 results
Thanks Gunnar and all people involved in this great contest!
Get Fishie - Keep the sea plastic free! (ZX Spectrum)